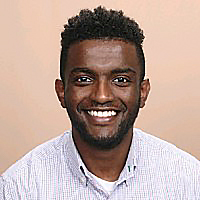 Adonay Berhe
Product Marketing
Hello, OCP Tech Enthusiasts and Visionaries!
We are thrilled to announce an upcoming demonstration at the OCP Global Summit 2023 featuring the latest innovation from AMI, MegaRAC OneTree (OT) BMC firmware. AMI has partnered with Intel® to showcase multi-vendor and multi-architecture BMC firmware support using an OpenBMC-based manageability solution running on an Intel 4th Gen Xeon Processor Platform. We are excited to present MegaRAC OneTree at OCP, marking the first public exhibition of this technology.
The Power of Defragmentation
Linux Foundation's OpenBMC is renowned for its open-source flexibility and collaboration among the world's leading silicon vendors, ODMs, OEMs, data centers, and CSPs. However, like any powerful open-source project, it is highly subject to fragmentation as major players develop key features and vendor-specific solutions in separate repositories – both open and closed. AMI leverages decades of expertise in BMC firmware development and collaboration with major industry players to defragment the market by delivering a truly cross-vendor, cross-architecture, and cross-generation solution in a single codebase or tree; hence, MegaRAC OneTree. This ensures that modularity, innovation, and support never come at the expense of compatibility.
Low-Risk, High Reward
In an era where security is paramount, MegaRAC OneTree shines by extending the rigorous validation processes in place for previous solutions onto the OpenBMC stack. It offers a secure and hardened codebase that has undergone multiple QA cycles, third-party code scanning tools, and in-house test suites, guaranteeing a robust defense against vulnerabilities. For enterprise customers and hyperscalers eyeing a migration to an OpenBMC architecture, MegaRAC OneTree is the low-risk, high-reward solution of choice. It harnesses AMI's decades of experience delivering reliable and resilient product offerings, tooling, and engineering support services across the entire compute ecosystem. This empowers developers with the efficiency they need while minimizing migration challenges.
AMI's Commitment to Open-Source
AMI's commitment to the open-source community is not just about innovation but also active contribution. Several Linux Foundation OpenBMC contributions are currently under review, demonstrating AMI's dedication to the community's growth. What's more, AMI has taken on maintainer roles in various Linux Foundation OpenBMC repositories, ensuring continuous support, collaboration, and enhancements.
Join Us at OCP Global Summit 2023
Join us at booth A33 to experience these remarkable demos firsthand and discuss them with our technologists. We can't wait to see you there!