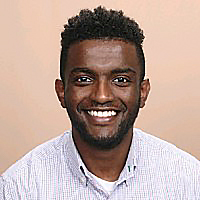 Adonay Berhe
Product Marketing
Hello, tech enthusiasts and visionaries! We are delighted to present a preview of an extraordinary collaboration at the Open Compute Project (OCP) Global Summit 2023. AMI and AMD are joining forces to unveil the latest updates on the AMD openSIL project and AMI's boot firmware (UEFI) enablement of AMD openSIL-based silicon. Buckle up because this kind of collaboration can set the stage for a new era in hardware and firmware synergy.
AMD openSIL Introduction: Bridging Innovation and Scalability
Imagine a world where the full potential of silicon can be unlocked through seamless integration with open-source firmware. This is where AMD openSIL (Silicon Initialization Layer) comes in – a groundbreaking initiative that introduces new possibilities. At its core, AMD openSIL is an open-source silicon initialization library that offers a modular and scalable foundation for firmware development. It is designed to be compatible with a wide range of host firmware platforms such as UEFI and coreboot. AMD openSIL's collection of APIs and hardware initialization/abstraction layers can help enhance the speed and accessibility of firmware development for various AMD platforms.
AMI's BIOS/UEFI Prowess Meets AMD openSIL
And here's where the magic happens. AMI, a leader in BIOS/UEFI, BMC, and Platform Root of Trust (PRoT) solutions, is proud to announce its collaboration with AMD to enhance the AMD openSIL experience. Boot firmware is an integral component for any properly functioning platform silicon and AMI's Aptio CommunityEdition firmware (formerly Aptio OpenEdition) is designed to deliver a pure AMD openSIL compatible UEFI solution to the OCP open-source firmware community. The Aptio CommunityEdition solution eliminates all AMD Generic Encapsulated Software Architecture (AGESA™) dependencies, allowing for a seamless integration of AMD openSIL and platform bring-up process. This collaboration between AMI and AMD will bring cutting-edge technology to the forefront of the industry, offering a superior user experience to all.
OCP Community Relevance
Why should the OCP community care about scalability, openness, sustainability, and multi-vendor support? The answer lies in the OCP core values and the theme for this year's Global Summit, "Scaling Innovation Through Collaboration." The AMD openSIL and AMI Aptio CommunityEdition combination is designed to offer seamless scalability through dynamic hardware configuration, allowing for effortless adaptation to varying workloads. Additionally, this solution underscores the importance of openness, allowing developers to innovate and customize solutions that best meet their specific needs, ranging from low firmware footprint allowing low attack surface to feature-rich solutions. Furthermore, this joint effort emphasizes sustainability, reducing development cycles, minimizing resource consumption, and optimizing platform performance. Lastly, supporting multiple vendors promotes healthy competition and collaboration in the marketplace.
Join Us at OCP Global Summit 2023
Check out this collaboration and many other AMI activities at AMI booth A33. See you at the Summit!
DISCLAIMER
The information presented in this document is for informational purposes only and may contain technical inaccuracies, omissions, and typographical errors. The information contained herein is subject to change and may be rendered inaccurate for many reasons, including but not limited to product and roadmap changes, component and motherboard version changes, new model and/or product releases, product differences between differing manufacturers, software changes, BIOS flashes, firmware upgrades, or the like. Any computer system has risks of security vulnerabilities that cannot be completely prevented or mitigated. AMD assumes no obligation to update or otherwise correct or revise this information. However, AMD reserves the right to revise this information and to make changes from time to time to the content hereof without obligation of AMD to notify any person of such revisions or changes.
THIS INFORMATION IS PROVIDED 'AS IS." AMD MAKES NO REPRESENTATIONS OR WARRANTIES WITH RESPECT TO THE CONTENTS HEREOF AND ASSUMES NO RESPONSIBILITY FOR ANY INACCURACIES, ERRORS, OR OMISSIONS THAT MAY APPEAR IN THIS INFORMATION. AMD SPECIFICALLY DISCLAIMS ANY IMPLIED WARRANTIES OF NON-INFRINGEMENT, MERCHANTABILITY, OR FITNESS FOR ANY PARTICULAR PURPOSE. IN NO EVENT WILL AMD BE LIABLE TO ANY PERSON FOR ANY RELIANCE, DIRECT, INDIRECT, SPECIAL, OR OTHER CONSEQUENTIAL DAMAGES ARISING FROM THE USE OF ANY INFORMATION CONTAINED HEREIN, EVEN IF AMD IS EXPRESSLY ADVISED OF THE POSSIBILITY OF SUCH DAMAGES.
AMD, the AMD Arrow logo, AGESA and combinations thereof are trademarks of Advanced Micro Devices, Inc. Other product names used in this publication are for identification purposes only and may be trademarks of their respective companies.