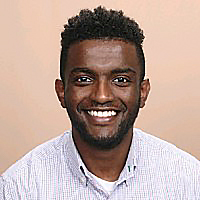 Adonay Berhe
Product Marketing
AMI will demonstrate its latest developments in implementing a scalable heterogenous firmware life cycle management and orchestration service on Ampere Computing's OCP-approved Mt. Jade and Mt. Mitchell platform at the upcoming Open Compute Project (OCP) Global Summit. This joint work, the first of many, will reshape the computing landscape by marking a significant shift in the firmware deployment and management processes across platform manufacturers and end users.
Mastering the Open-Source Firmware Lifecycle
Open-source has become the cornerstone of innovation in the technology world. AMI and Ampere's partnership underscores the importance of collaboration in advancing the field of firmware development and management.
Today, fully automating the firmware life cycle at scale is a challenge. Although many firmware projects utilize modular architectures, the development-to-deployment process typically follows a monolithic approach that necessitates several supply chain partner hand-offs and manual platform porting steps to customize the firmware for each silicon vendor and platform generation. Data centers and cloud vendors with multi-vendor and multi-generation server clusters are required to track and monitor platform and device configuration, firmware configuration, and other pertinent details for guaranteeing zero-downtime firmware updates and security patches. Moreover, the complexity increases as we move from traditional platform architecture to a more dynamic, composable hardware architecture emphasizing interoperability (DC-SCM, DC-MHS).
"Compute is increasingly becoming dynamic. Firmware needs to adopt a flexible architecture and developer-friendly tooling to keep up with the demands – Dynamic Firmware", says Chitrak Gupta, Chief Principal Architect, AMI.
Scaling Up: A Bold Step in Firmware Management
Developers stand to gain significant advantages by automating firmware configuration and integrating open-source and in-house solutions across different platform vendors and generations. This is particularly crucial for firmware projects that employ specific open-source components or are established on an open-source-based repository. To ensure a successful firmware development lifecycle process, it is imperative to possess resilient systems that support automated testing, as well as code-scanning and vulnerability detection tools. Additionally, such systems should provide the ability to sign images, generate regulatory reports (COO, SBOM, etc.), and deploy signed and verified firmware images to distributed compute nodes.
"Modernizing firmware deployment and management systems allow developers to harness the full potential of Ampere's modern Cloud Native Processors.   This evolution ensures that hardware and software remain in harmony, driving innovation and efficiency in today's open-source, scalable world",  says Pete Baker, Vice President, Ampere Computing.
Navigating the Complex with Simplicity

AMI's build orchestration service aims to provide a different approach to tackling the traditional firmware development life cycle:
Leverages silicon features to build intelligence for detecting hardware configuration changes.
Develops easy-to-integrate firmware configuration and build pipelines (CI/CD) that deliver enhanced modularity and flexibility to fit platform specifications and business needs.
Provides a marketplace for incorporating third-party SCA tools.
Generates SBOM, COO, and other reports that guarantee your binary complies with government and organizational guidelines.
Secures the firmware update process by leveraging image signing and remote attestation mechanisms to ensure the accuracy and authenticity of the deployed firmware.
Gathers telemetry data to verify the functionality of the newly deployed firmware before scaling distribution across larger clusters.
Witness the Future Unfold at OCP Global Summit 2023
Prepare to be inspired! As we eagerly anticipate the OCP Global Summit 2023, the AMI and Ampere demonstration stands as a testament to the spirit of innovation and collaboration that drives the technology industry forward. Come to our booths (A33 – AMI | B28 – Ampere) to view the live demo while discussing this and other topics with our technologists.
We look forward to seeing you there!