Aptio® and AMIBIOS® are everywhere – and they often show up in some interesting and unusual places!
Because AMIBIOS and Aptio UEFI Firmware from AMI are installed on all types of systems the world over, from servers to desktops, notebooks and tablets, all the way down to embedded systems such as those driving digital signage systems, often times a system reboot will provide interesting photo opportunities.
We are always amused when eagle-eyed computer enthusiasts send us photos on Twitter and Facebook when they find AMIBIOS in unusual places! To get an idea, take a look at the pictures below illustrating some of the places Aptio and AMIBIOS have been:
On a regional train in Bern, Switzerland:
Image credit: @surech https://twitter.com/surech/status/920542934520430592
On a digital billboard somewhere in the UK:
Image credit: @chrisinleedsuk https://twitter.com/chrisinleedsuk/status/841915330989563904
On a digital signboard in a city in Russia:
Image credit: @ayamapolsky https://twitter.com/ayampolsky/status/542328048335728640
On a building in Bangkok, Thailand:
Image credit: @otsnid https://twitter.com/otnisid/status/880763586187939840
On a highway traffic sign in Turkey: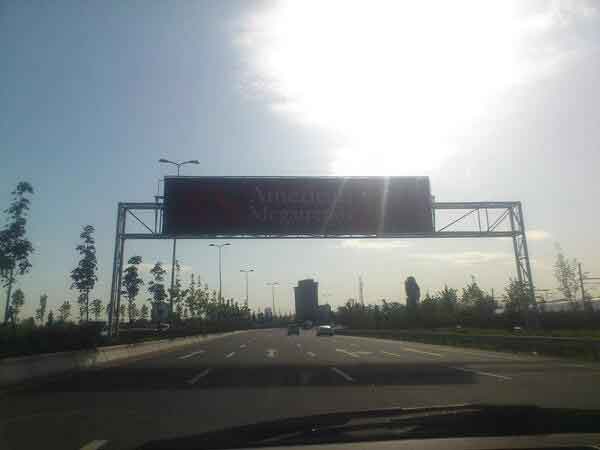 Image credit: @kursatzaman https://twitter.com/kursatzaman/status/469408861917818880
As you can see, both Aptio and AMIBIOS are certainly well traveled! Do you happen to have any BIOS photos in unusual places that you'd like to share? Reach out to us in the comments form below, or connect with us on Twitter at @AMI_PR. As always, thanks for reading!