Enabling the future of
compute
Platform firmware at the heart of nearly every computing platform.
The foundational technology at the very heart of almost every compute platform.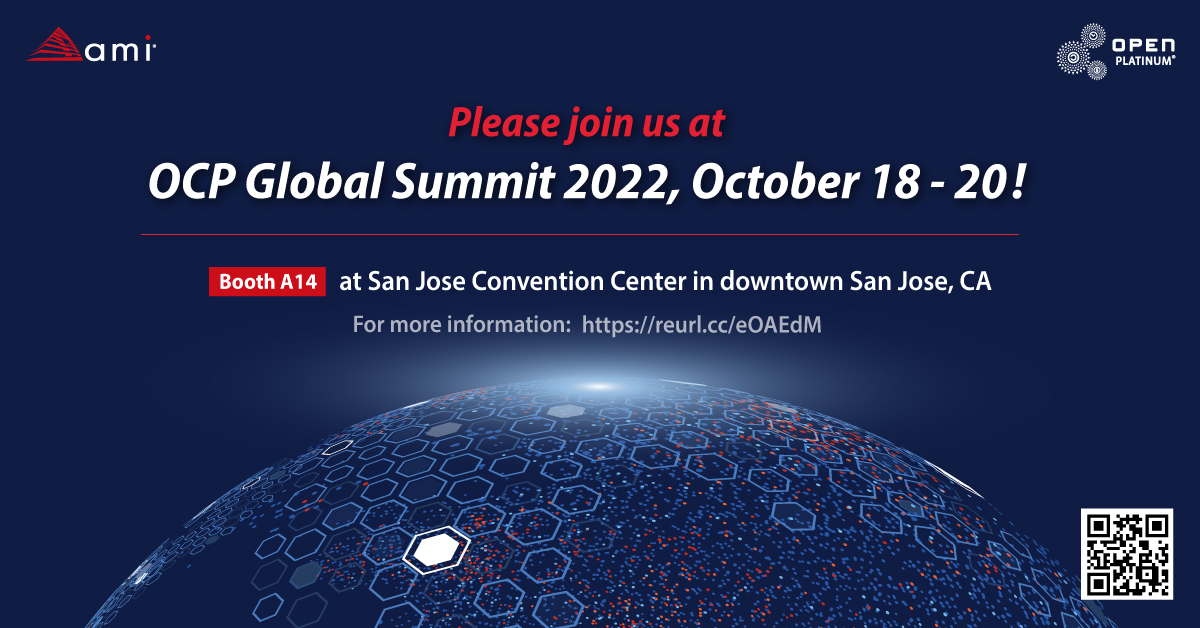 OCP Global summit 2022
October 18 – 20, San Jose Convention Center in Downtown San Jose, CA
At AMI, we're defining a new paradigm for the world's compute platforms. AMI's Dynamic Firmware powers, manages, orchestrates and secures modern compute environments and is purpose-built to respond to dynamic workload needs and optimize compute performance.
AMI provides support for all your hardware's firmware, independent of the vendor or the type of processor. We ensure that your firmware is secure, adequately tested and upgraded as needed.
Power Up
Most essential boot solutions
Run Secure
Augment cyber resiliency with secure firmware
Solutions for Every
Vertical
At AMI, we've made a promise: when you press the "on" button, AMI responds. The system powers up, stays on, runs safely and adapts quickly, every single time. Without fail. For its entire lifecycle.
We Support Clients Across Industries
Cloud Service Providers
Telco
Industrial / IOT
Automotive
Enterprise
Edge Computing
Nearly every meaningful technology company in the world relies on AMI solutions.
AMI is an essential part of computing, found in embedded devices, servers, data centers and beyond. We've been partners with Intel for more than 25 years, with 70% percent of all server platforms everywhere powering up with AMI software.
At AMI, we take vulnerabilities seriously and continuously monitor and respond to the changing security landscape. When these MegaRAC Baseboard...